"Truly I tell you, whatever you did for one of the least of these brothers and sisters of mine, you did for me". ~ Matthew 25:40 ~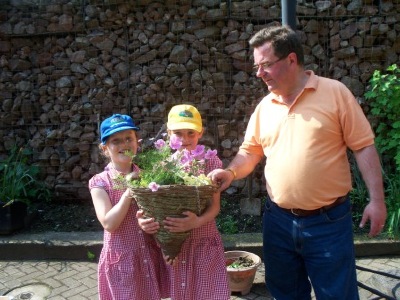 Gareth with pupils from Ysgol Trelyn in the Sensory Garden


"Everyone Belongs" began several years ago as a community focused project within the church at Ebenezer (Eb) in Pengam. Our vision is to impact within our community through the practical application of our Christian beliefs & principles.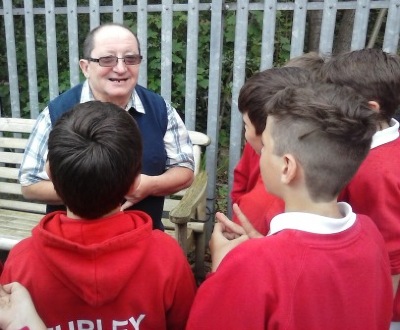 The project has been particularly successful in supporting adults with learning disabilities, as well as those with physical and sensory impairment.

In September 2011 the project expanded to work with staff & pupils from Ysgol Gymraeg Trelyn, our local Welsh-Medium Primary School.


The opportunities and activities provided by Everyone Belongs demonstrate good practice in access & inclusion, and underpin a Gospel which declares that every person is unique, precious & loved.



1. To make innovative contributions to the well-being of the whole community by the practical application of our Christian principles.

2. To actively engage with all sections of society, encouraging a sense of community through mutual respect, cooperation and interaction.

3. To support and enable work amongst vulnerable and marginalised groups in the community.

The "Everyone Belongs" project features on the Gweini website, as one of several projects under the heading "Stories to Inspire" Click here to read the article on their website. (Gweini is part of the Evangelical Alliance in Wales)

Get in touch with us at Ebenezer via our contacts page if you want to find out more.....

The Projects.....

Community Coffee Morning

A social experience where adults, carers, anyone & everyone can come together and have fun! Each Tuesday from 10am - we usually have about 50 people through the doors. It is a chance to meet new friends and catch up with old friends. Everything is free - donated by people for people to share. The emphasis is on inclusion, letting people be themselves. Everyone is Welcome!

The Sensory Garden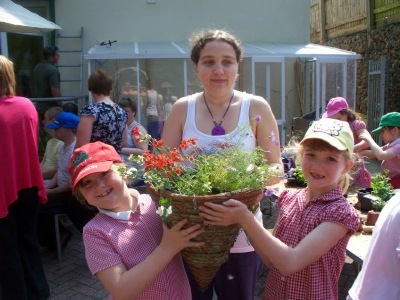 During the spring of 2012 we received grant support from GAVO to develop a sensory garden at the rear of the church. Pupils from Ysgol Gymraeg Trelyn got involved, as well as adults and carers from a number of other settings. The result - beautiful hanging baskets and a variety of raised beds.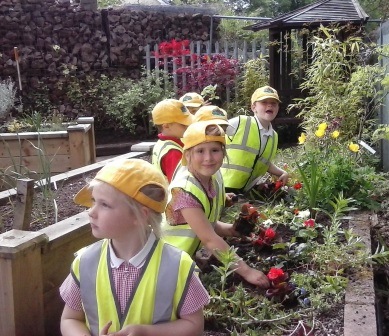 The garden is designed for sensory stimulation - a variety of colours, textures, fragrances. With the river babbling along next to the garden it provides a peaceful and tranquil setting for people to enjoy - appreciating the wonder of God's creation!

In September 2013 the Sensory Garden claimed a first prize in the county's "Caerphilly in Bloom" competition